https://whitecroftgroup.com/sites/default/files/styles/gallery_full/public/cam02-Edit_A_1.jpg"views-field views-field-field-gallery">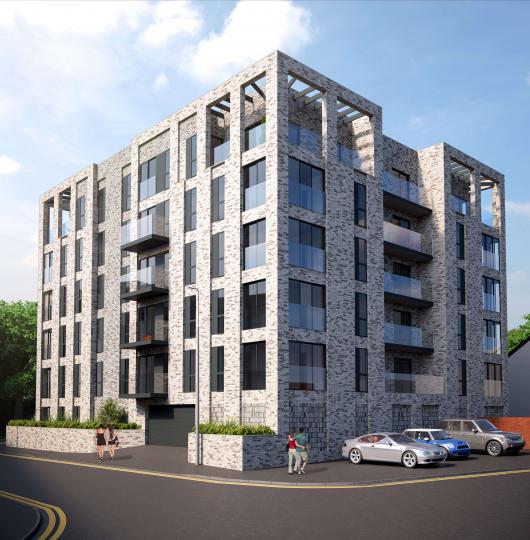 https://whitecroftgroup.com/sites/default/files/styles/gallery_full/public/P_cam01-Edit_A_0.jpg"view-footer">
This sharp, cutting-edge residential development is located in the affluent commercial heart of Cheadle Hulme. Lying in the idyllic Ladybrook Valley, Cheadle Hulme is an historic and prestigious area known for its tradition and heritage. Bold but sleek, these modish apartments will transform the surrounding urban area into a fashionable and cosmopolitan pocket, drawing in young professionals looking for an out of city hub. Designed with ultra-modern spacious interiors and stylised spaces that accentuate the full length exterior windows, e11even is the perfect mix of contemporary and classic design that blends seamlessly into Cheadle Hulme's unique surroundings.  
CONTEMPORARY DESIGN
e11even is a high quality residential building featuring pale grey buff brickwork with deep dark grey aluminium window reveals to add a weight and depth to the framework. The contemporary designed 6 floor development features a stylish setback upper floor, accentuated by darker grey brickwork, creating an enhanced aesthetic weight and luxury private balconies.  
IDEAL LOCATION
Nestled in an ideal location, this innovative urbanisation will create an exclusive zone perfect for high flying commuters, with excellent transport links to Stockport, Greater Manchester and beyond.  e11even is just a short walk from the high street, employment sectors and Oak Meadow, an urban park that offers valuable green space and woodland area, creating a hidden escape from the thriving centre of Cheadle Hulme. Designed to an extremely high standard, this development of 39 one and two bedroom apartments will offer the perfect mix of modern and traditional out-of-city living. 
Key features
39 one and two bedroom apartments

Set over 6 floors with a setback upper floor

Top floor apartments include private balconies

Located in the commercial centre of Cheadle Hulme

Near the urban park Oak Meadow

Less than 100m from Cheadle Hulme train station

Brilliant transport links to Greater Manchester and Stockport
Looking to buy
For further information about this exciting development, please contact us today. Our team will happily answer any questions you may have.